+Single-channel video installation (4'33", silence, B&W, loop, HD), a booklet (5"9 X 3"9), a customized rug on the floor (50.39" X 78.74"), handout pr

int (letter size, inkjet print), 2020.
+Performed by Ivetta Sunyoung Kang and ijo in the video.
︎
We live in a reality that favors the materialization of emotions. When looking at them as rigid objects and products, it may easily imply that individuals' emotions cannot be fully emphasized nor centralized in the reality of capitalism. Emotions rather take a place at a lower position among many other priorities that fulfill materialistic needs. However, ironically, the idea of emotions, especially happiness, seems to be merely consumed to serve the ideal model of a happy life. Anxiety then comes to the foreground of one's emotional climate, because a happy life should be achieved "in order to" be happy in spite of the uncertainty of the future. This uncertainty can often be forgotten by materialistic rewards and compensating responses in the present, which frequently encourages competitive minds among people. However, does it actually worsen the anxiety afterward? Is not there any other way to resolve the anxiety about the uncertain future in the present moments? Anxiety makes a person isolated; however, cannot it get better by social mingling?

Proposition 1: Hands contains a single-channel video and a small booklet that instructs each position of hands performed in the video that aims to transform a banal children's game into a futuristic therapeutic exercise. This is a second video of my long-term research-creation on relational tensions and internal exchanges between anxiety, the uncertainty of the future and futuristic suggestions to overcome the anxious-self, since the first project entitled

Intolerance of Uncertainty

. The children's game utilized in this project is called Make Electricity on Hands, which is overly played among children in South Korea. This project converts its underlying conception and arisen sensation from the act of the game into a form of massage therapy to tend to one's mental health. This piece invites the audience to pair up, sit in a gallery and perform each of the massage steps, following either the video or the installed booklet. Each instructive sentence in the video functions to be propositional means that poetically imagines possibilities of momentary relief from anxiety. It requests the participants to hold and feel each other's hands and give this performative/therapeutic massage; they will be asked to transfer the warmth that their hands potentially have underneath and to remain bonded at least during this massage session.

Ivetta, 2020
© Vue de l'exposition proximité · plaisir · plasticité. regard sur la performance, Dazibao, 2022. Photo :Marilou Crispin.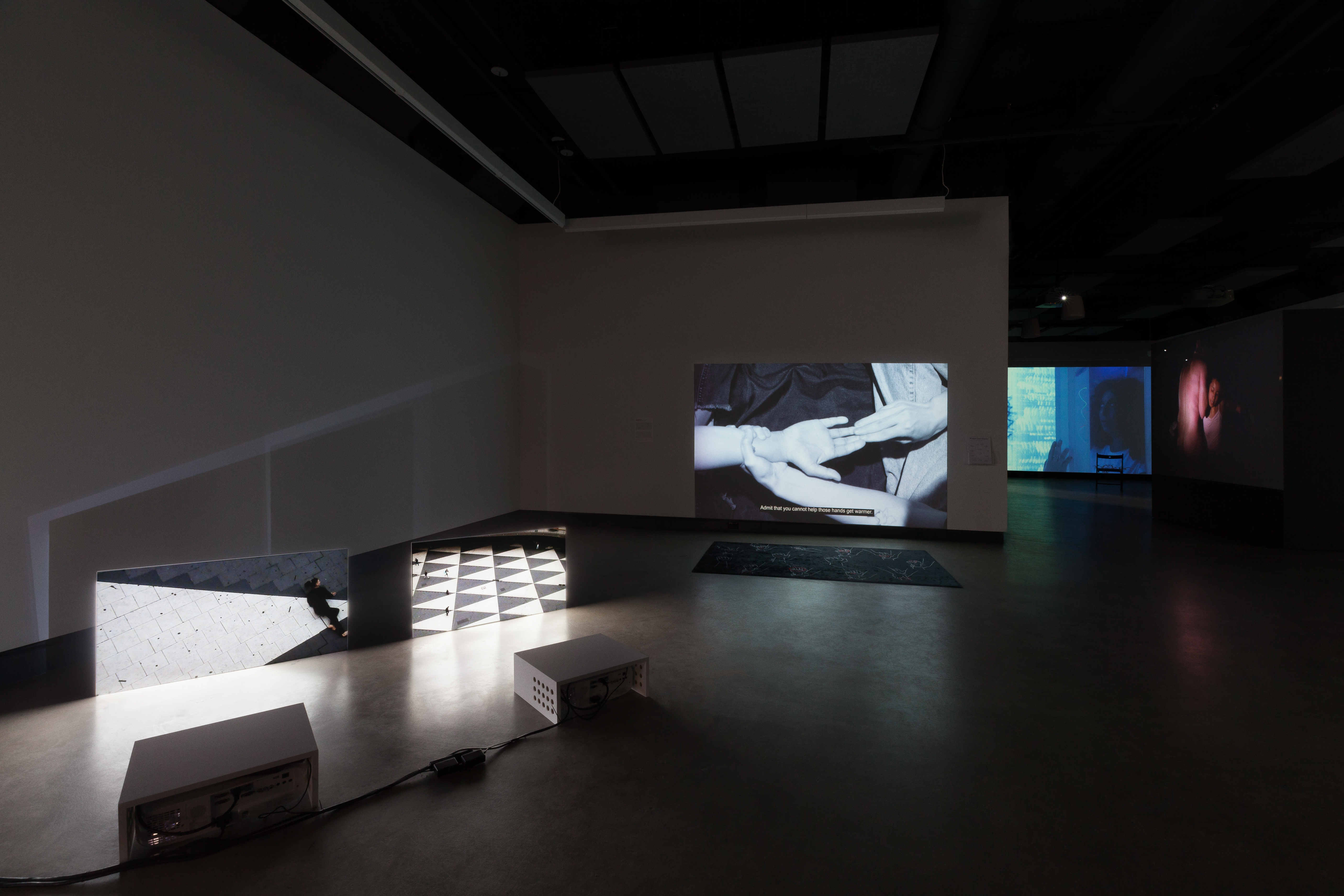 © View of the exhibition proximity · pleasure · plasticity. looking at performance, Dazibao, 2022. Photo: Marilou Crispin.