Annotated Memoir, 2019 - current


+

Tracing paper, sewn with a thread, light box, 9 x 12 inch.

A collection of six memoirs that is written, printed in English on tracing paper and hand-annotated in Korean. These memoirs are also narrated along with

Nissology 1: Maehwa

as a 30-minute-long audio. Each memoir lasts for three minutes; to resemble the three-minute-duration that a ship from mainland stays, anchored off at the island.

+ Created, written and annotated by Ivetta Sunyoung Kang in support of DAÏMÔN.

+ It is installed along with Nissology 1: Maehwa.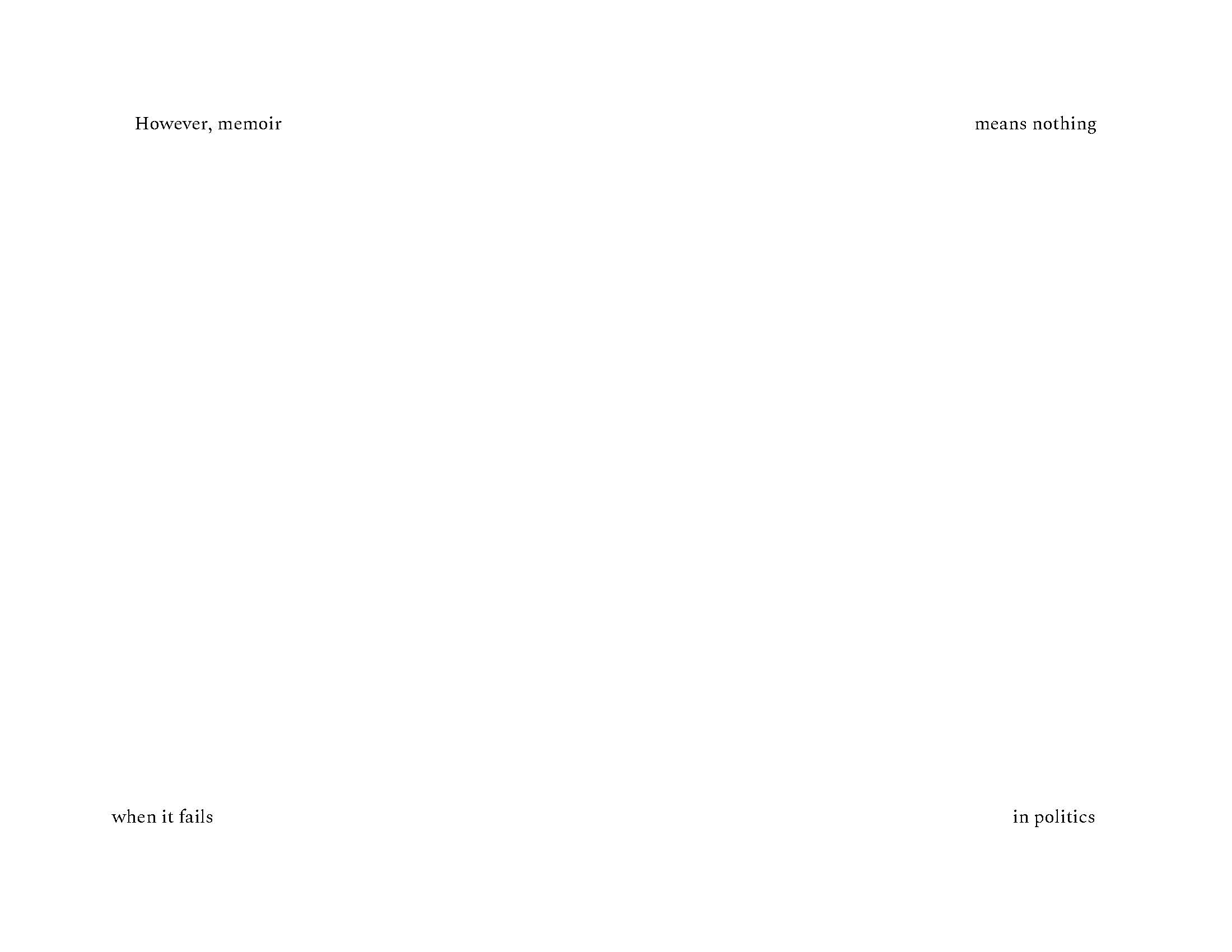 + Installation view at DAÏMÔN, Gatineau, QC, Canada