By Proxy
,curated by Blair Murphy and exhibited at Arlington Art Centre, Arlington, Virginia, USA
︎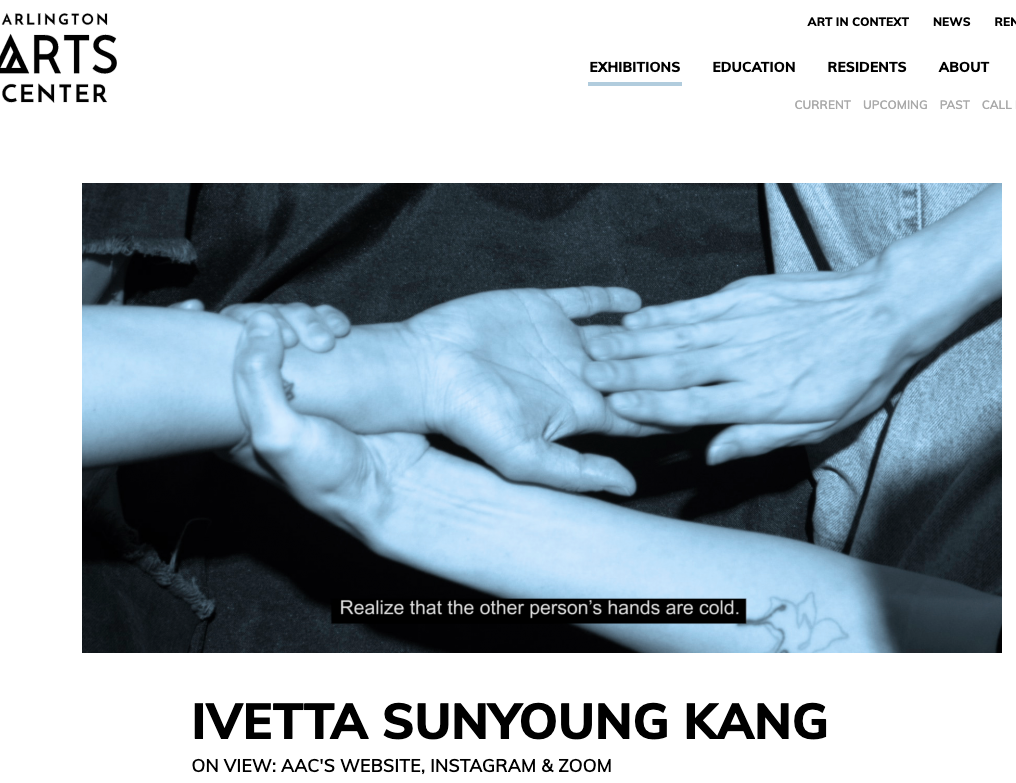 ---
Fluxus Online
, presented by NO HAY BANDA X Suoni Per Il Popolo Festival

Montreal, Canada

︎
---
SDUK
Issue 07: TILTING


by Blackwood Gallery
University of Toronto Mississauga
Toronto, Canada


To read the entire publication
︎
---
"A place to visit"

is...an online exhibtion in which artists are invited to share their work,
sell them and donate some cuts of the sales at relief funds at artists' choice.
︎

By Jip Gallery X Olympia

New York, USA
Artist statement for "A place to visit":

I am sitting and looking at all types of videos streamed on social media about deaths and crisis in this pandemic.

Nonetheless, I am healthy and well.

As looking at the screen, I ask myself, "am I really understanding what is going on in the world?" It is hard to say, because I cannot really feel it on my skin.

Living in a world where the resurgence of empathy never happened, I realize that I need to invent something—some newer ways that help people communicate with one another for at least a small chance of internal understanding of each other. My work speaks, "I want to see the inside of you to really feel you. And I want to be felt, too." Those moments where people restart to look at the significance of theirs' and others' innermost interior are what my practice strives to unfold.