Square Blinking on Moving Trailer Showcase
A
cinema
in the moving trailer on the 21st Oct, 2017.
There were three showtimes.
Posters of the
cinema
were handed out on streets.




Seeing, seen, and/or being seen.
Seeing is completed at the juncture of the presence of an individual.

In this cinematic experience in a moving trailer, carried with Square Blinking,
Ivetta Kang wants to experiment one of the senses, seeing,
in favour of its spatial characteristics - being confined, being in dark, and being surrounded.

Strobe lights installed on each of the both-side walls defamiliarize this ordinary space into a cinematically empirical place.

Then, the confusion of whether still or moving images surround people inside the trailer will arise by awakening their perception
toward the space itself.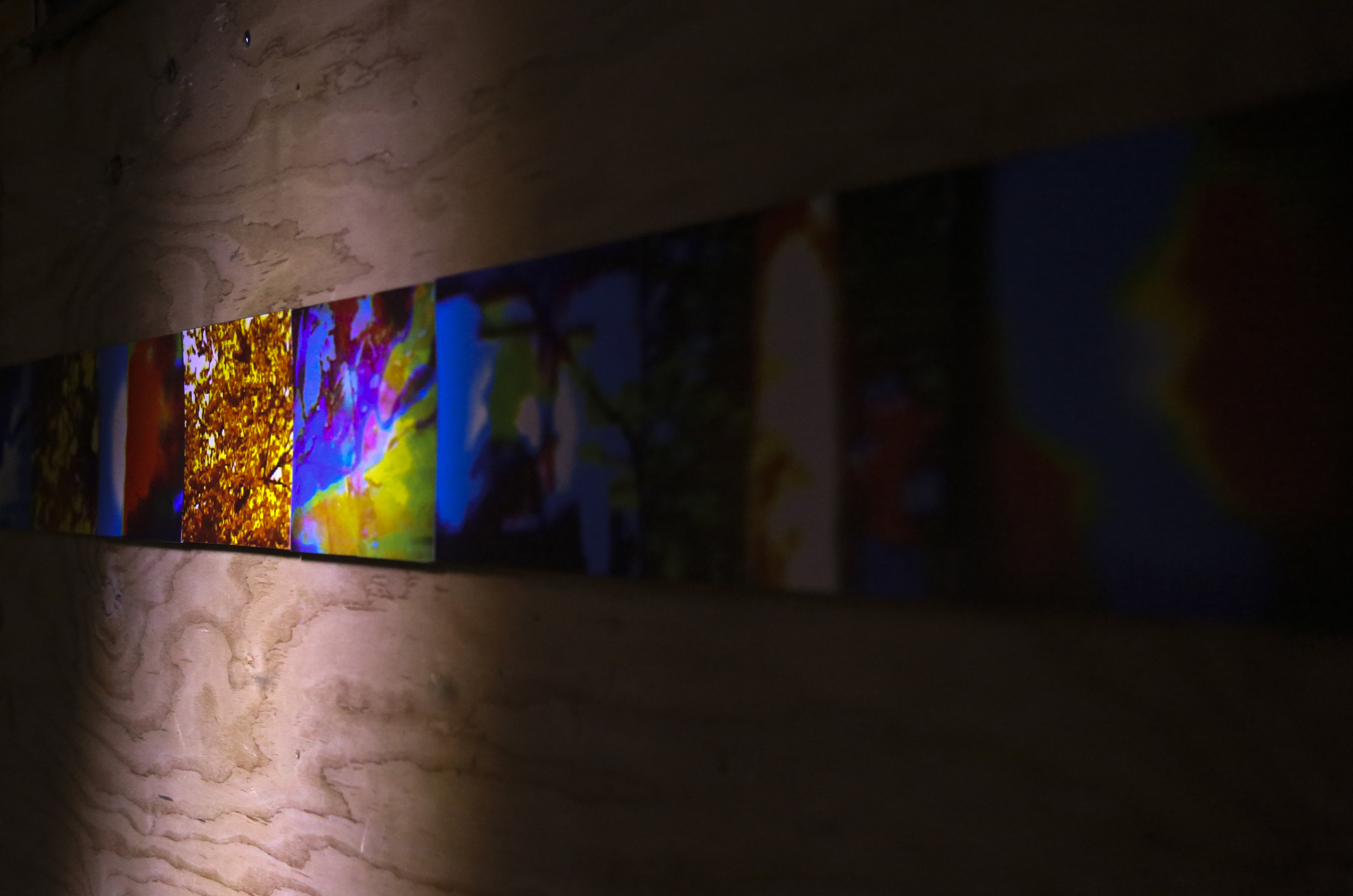 *
Moving Trailer
,
happened on Oct 21-22, 2017 in Montreal, Canada organized by Quite Ourselves and programmed by Cha Ji Ryang, is an artistic action that artists perform in the urban environment. Here, showcases take place in a trailer, in a way that resembles a moving day, instead of in a rented art space. Each artist will park the trailer in a chosen location(s) that an artwork temporarily occupies.